(Ho Chi Minh City, December 26, 2016) – Vietjet continues its 5th anniversary celebrations by running the year's biggest promotion entitled "Win a 1-kg gold airplane, Fly to a happy future". The promotion offers 5 millions air tickets priced from only VND5,000 (20 cents) at the golden hours from 12h to 14h daily from December 28, 2016 to February 28, 2017 at www.cheapflightvietnam.org. It applies for all domestic routes in Vietnam and all international services among Vietnam and 
Hong Kong, Taipei, Kaohsiung, Taichung, Tainan (Taiwan), Seoul, Busan (Korea), Singapore, Bangkok (Thailand), Kuala Lumpur (Malaysia), Yangon (Myanmar) and Siem Reap (Cambodia).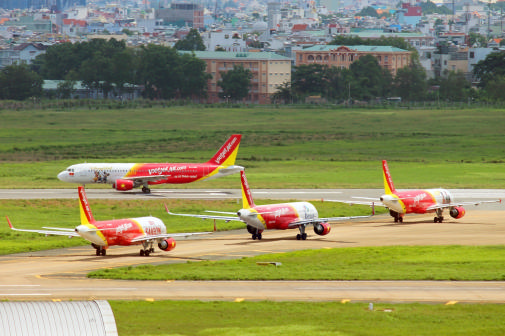 Especially, all passengers who book tickets successfully from 12h to 14h at www.cheapflightvietnam.org within the promotional period can have a chance to take part in a special lucky draw for 3.75-gram gold bullion prize every week and a 1-kg gold airplane as a final prize. All passengers flying in this period can also have a chance to win free return air tickets everyday onboard Vietjet's flights. Besides, a series of activities such as meeting and photo taking with Bikini-models and surprised performances at many domestic and international airports will be held to celebrate the festive season.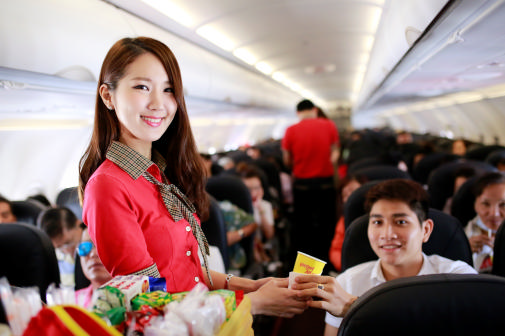 The promotional tickets can be www.cheapflightvietnam.org. Payment can be easily made with debit and credit cards of Visa, MasterCard, JCB, KCP, and American Express and ATM cards issued by 29 Vietnam's banks that have been registered with internet banking. 

Vietjet is favored and known as a pioneer for many interesting and special promotions and entertainment activities in the festive season. With its high-quality services, special low-fare tickets and diverse ticket classes, Vietjet offers its passengers enjoyable flights with dynamic and friendly flight crew, comfy seats, amazing hot meals and special surprises from the airline's inflight activities.